You can transfer a balance from another credit card to your Leaders card from within your online banking. Follow the steps below to get started:
Log into your online banking on the full site.
Navigate to the credit card portal which is found under "Additional Services" then "Credit Cards". If this is your first time accessing the portal you will need to have your Credit Card with you to set up access.
Once logged into the portal select the "Balance Consolidation" under the "Services" menu as shown below.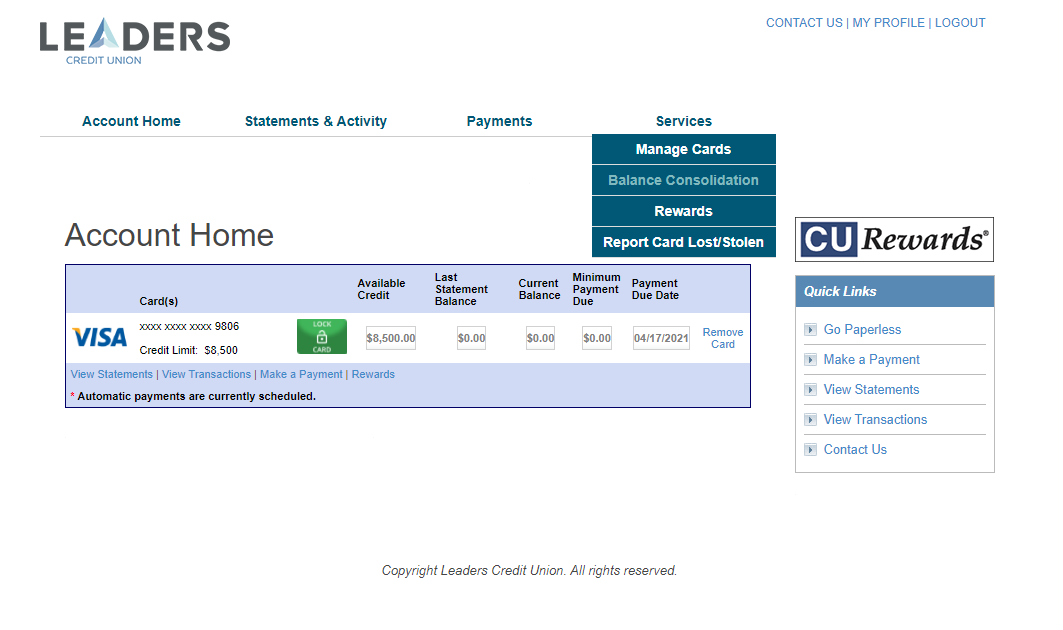 Follow through the guided steps to complete the balance transfer.
That's it! A payment will be sent to payoff your other card and the balance will appear on your Leaders card.