We've made it easy and convenient for members to join the line at their nearest branch or book appointments for certain services.
JOIN THE LINE
Do you ever show up to the branch to find out there are already four people waiting in front of you? We understand that can be frustrating. We are leading the way on your behalf with a new convenient way to cut down on your wait time. You can now join the line at your nearest branch from your desktop or mobile device. Think like call-ahead seating at your favorite restaurant. To access our online booking tool, visit the Branches & ATMs page on our website and follow these steps.
Step One
Click the blue JOIN THE LINE button for your nearest branch.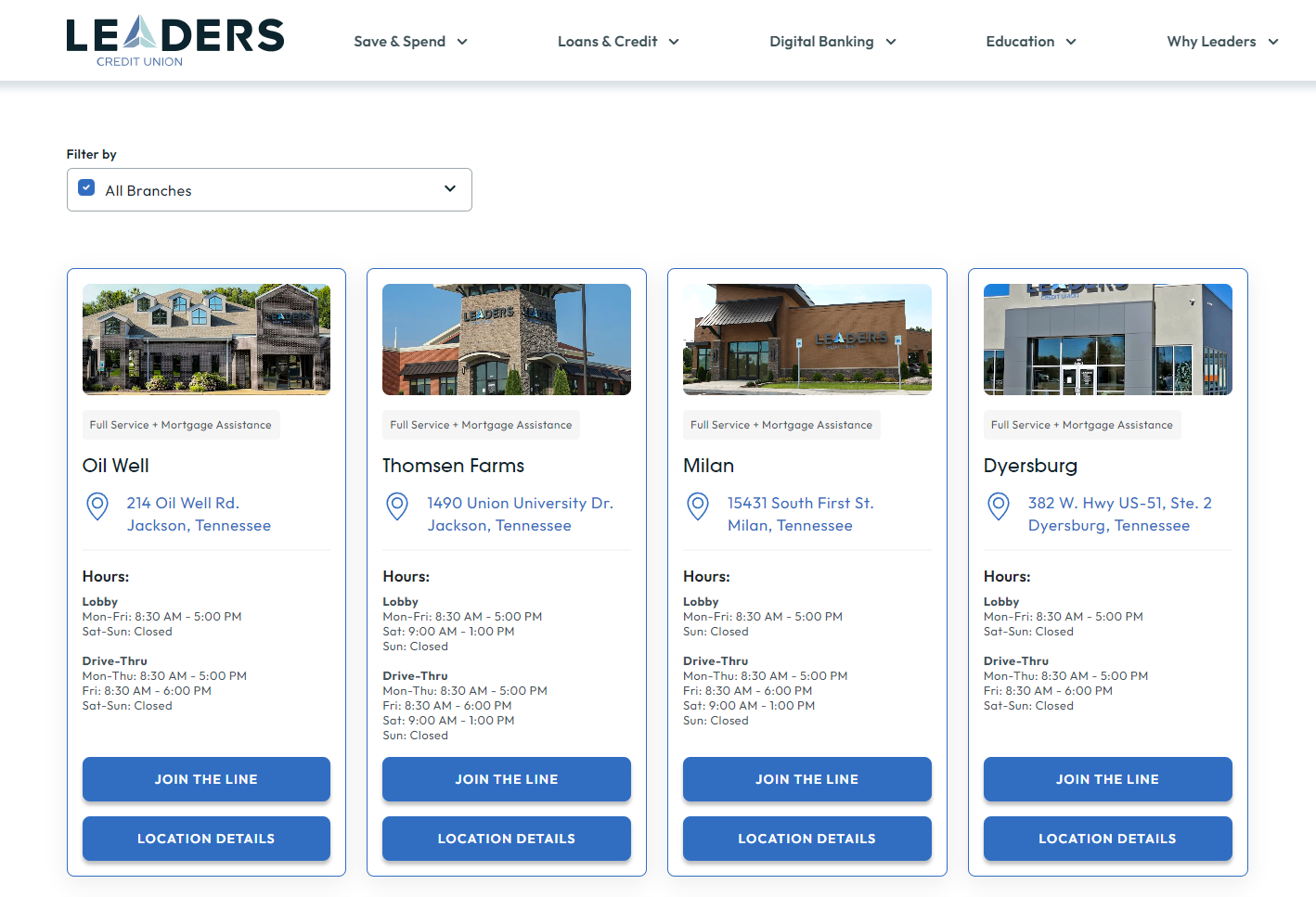 Step Two
Select a Service.
Members can select a service that best fits your individual needs. Estimated meeting times are displayed about each service type.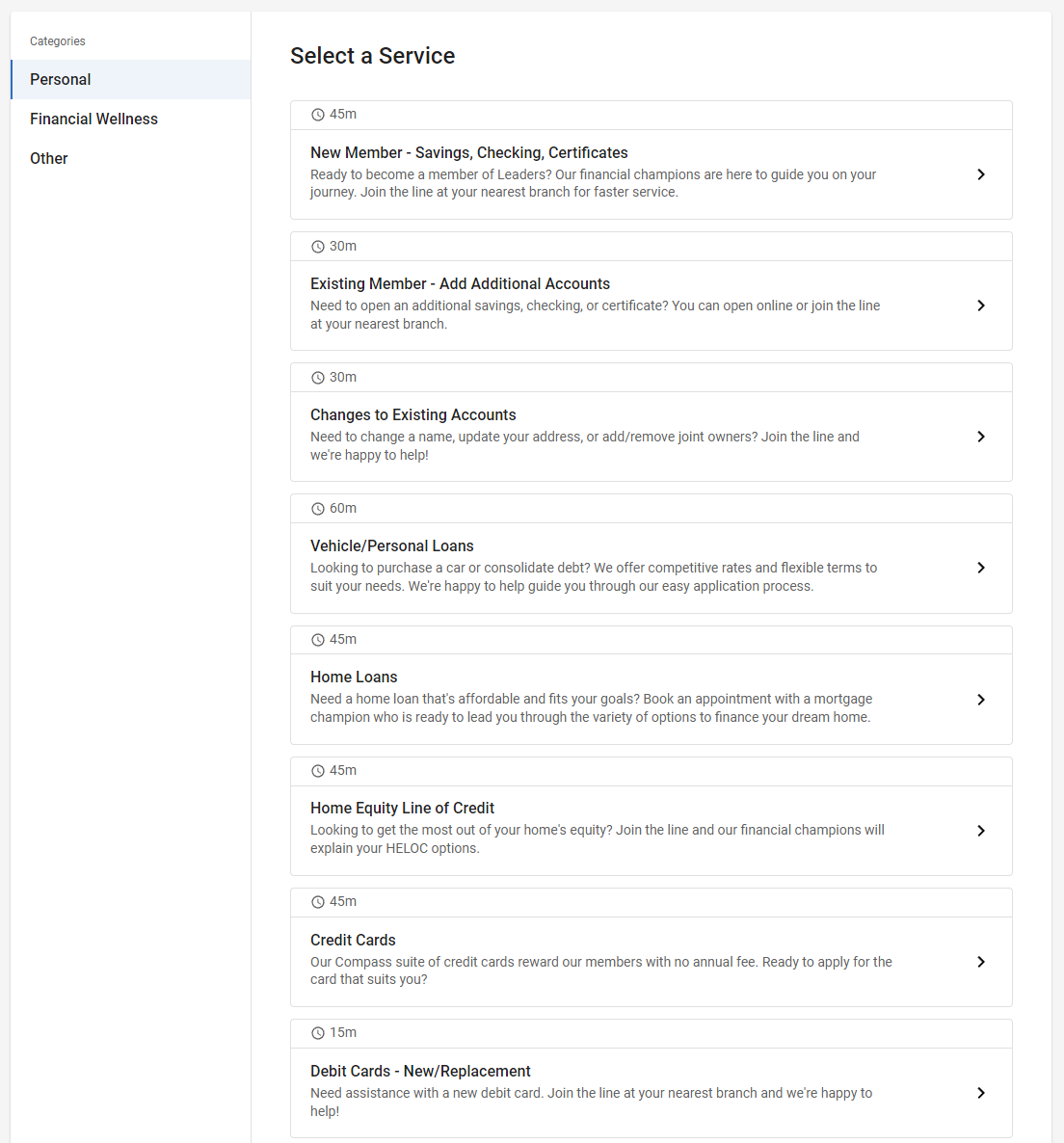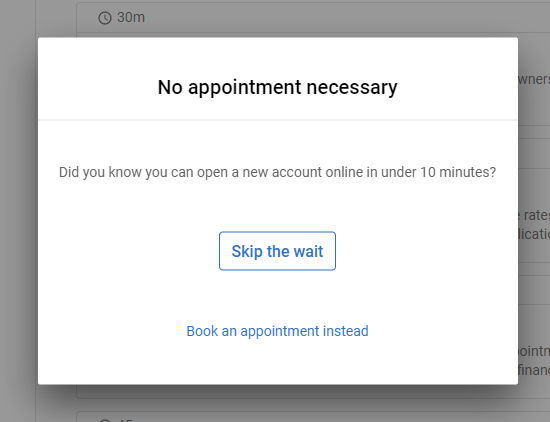 Note: Select services may have a "No appointment necessary" pop-up prompt. You can skip the wait and apply for these accounts online. If you wish to continue to join the line click "book an appointment instead."
Step Three
Select "Anyone available" under Do you have a preferred staff member?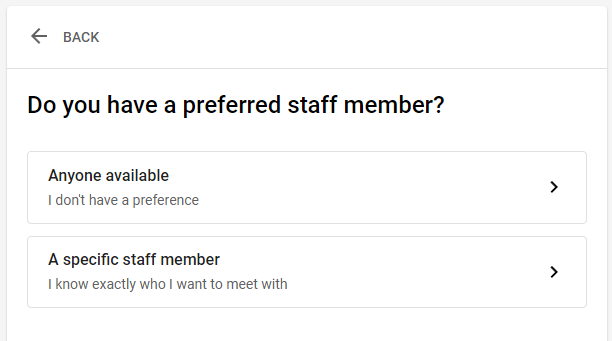 Step Four
Click "JOIN THE LINE" in the top right have corner.
Step Five
Fill out the short form and make your way to the branch. That's it! We will text you when you are next in line.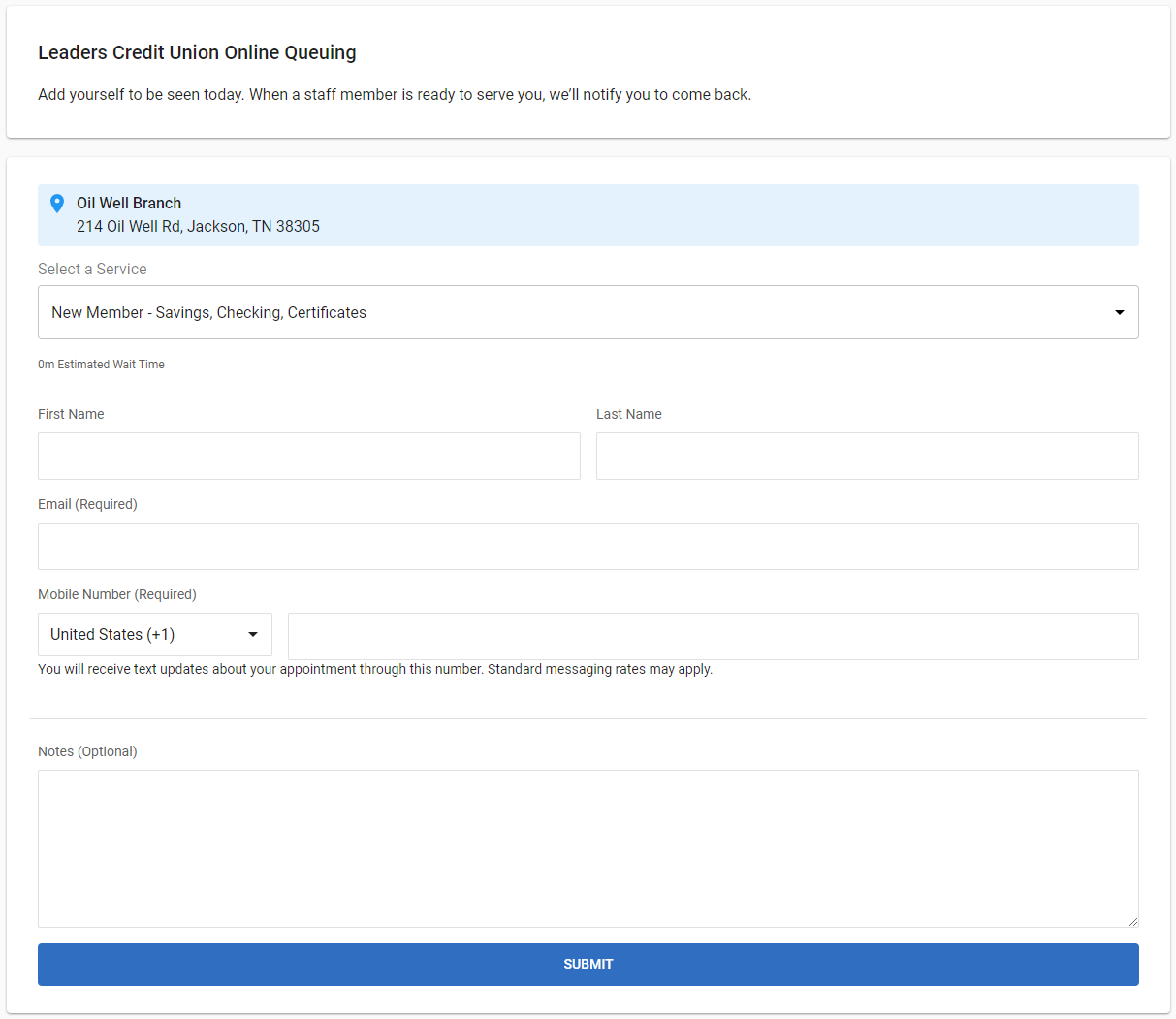 BOOK AN APPOINTMENT
In addition to joining the line for same day service, you can book ahead for certain services.
Note: Currently only Home Loans and Business Services allow for scheduling appointments in the future. Members can schedule up to four weeks in advance.
Step One
Click blue SCHEDULE AN APPOINTMENT button on our website to launch our online booking tool.
Step Two
Select the service Home Loans, Business Accounts, or Business Loans.


Step Three
Select a Location.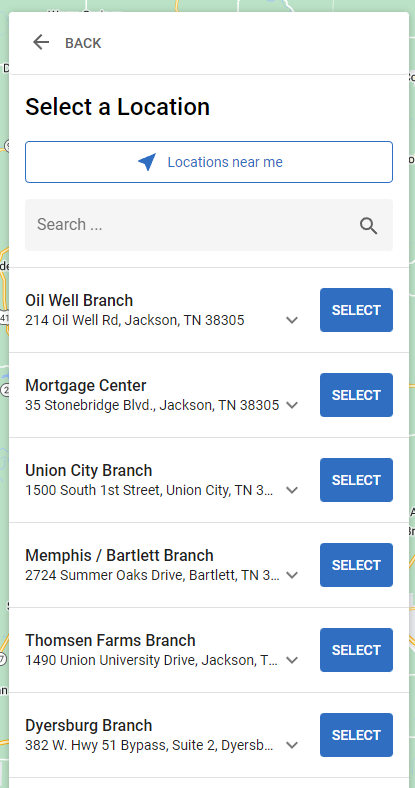 Step Four
Select you preferred staff member or anyone available.
Step Five
Select a day and time.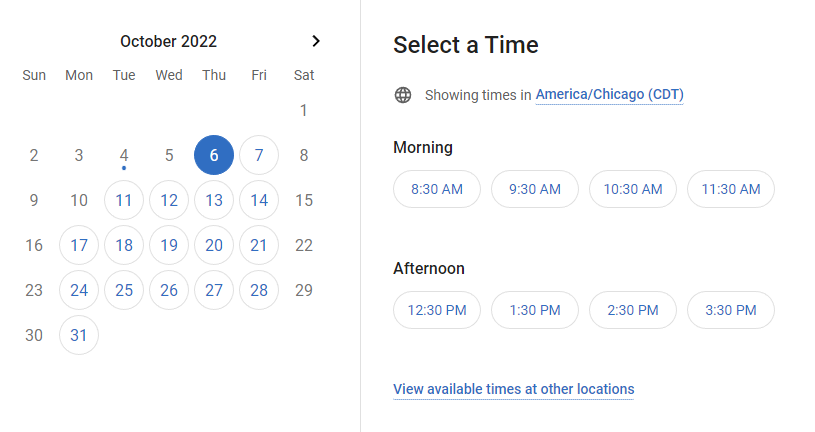 Step Six
Enter your details and click BOOK APPOINTMENT.
That's it! You will receive an email notification of your confirmed booking. You will also receive a reminder email one day before your appointment.
If you have any questions about our online booking tool, please call 731.664.1784 and we will be happy to help.
Thank you for choosing Leaders!