We have upgraded the online experience for your Compass credit cards. Introducing the new Leaders credit card portal.
How to access the new portal?
After you login to online banking, you can access the new credit card portal under Pay Bills - Credit Cards - Pay/Rewards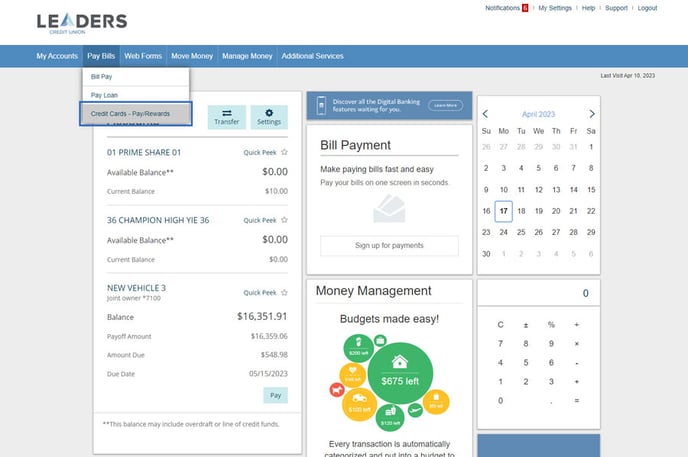 New Credit Card Portal Dashboard
The new credit card portal not only looks great but has many new enhanced features and benefits. You can now lock and unlock your cards with one click and easily set notifications.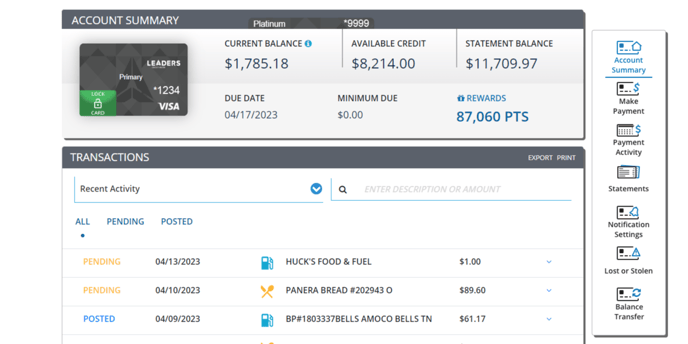 New Payment Screens
Easily make a payment, schedule future payments, or enroll in automatic payments.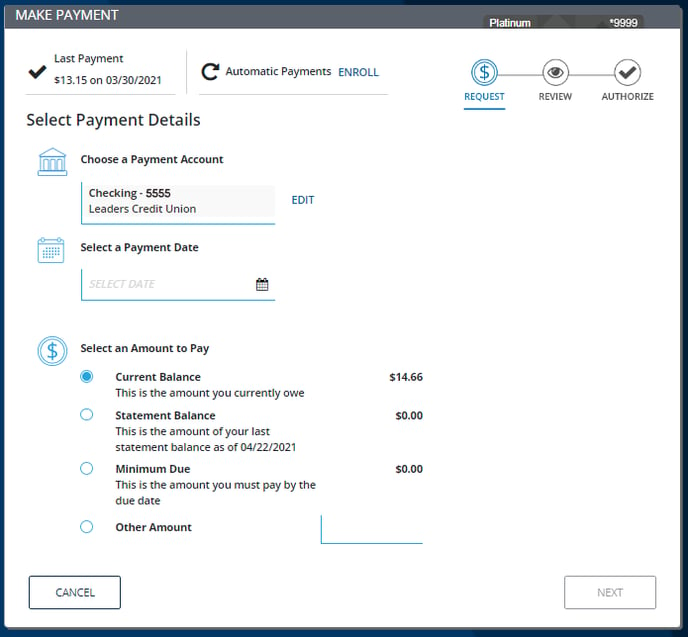 Please note that the first time you "make payment," you must accept payment terms and conditions. Review and accept the terms and conditions at the bottom of the payment page. You have the option to print a copy for your records.
New Lost or Stolen Screen
In addition to the added benefit of being able to lock and unlock cards, you can easily report your card lost or stolen through the new portal.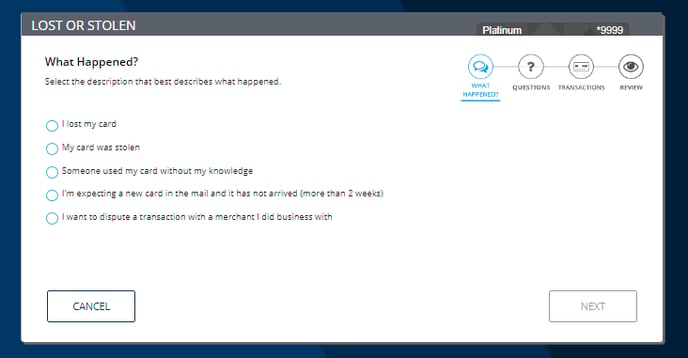 Detailed Transaction Options
Enhanced search features and the benefit of being able to see previous month's statements.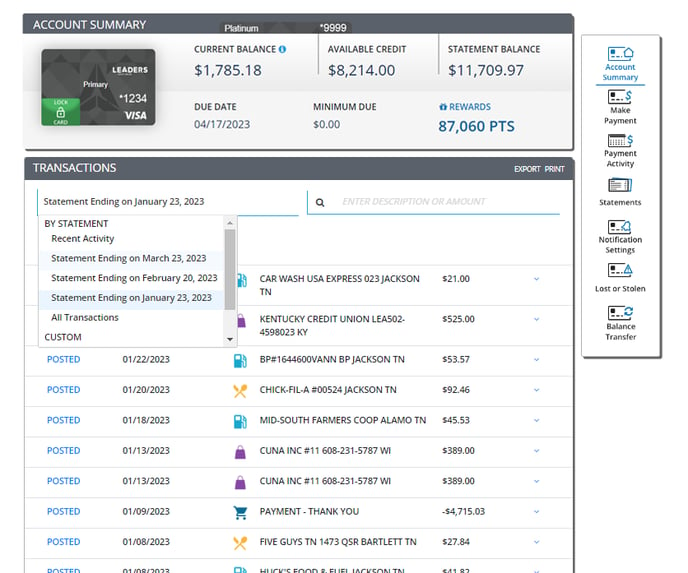 You will also have new online access to the reach features found in your Leaders Card Control app, including turning cards off and on and setting security limits unique to your buying habits. Don't have the Card Control app? Download it today from the App Store or get it on Google Play.
If you need help logging in to online banking, check out this article.
Don't have a credit card with Leaders
Learn more about our Compass Suite of cards today. At Leaders Credit Union, we believe that our members should be rewarded for using their credit cards. Whether you prefer cash back or points, we've got you covered. If you have any questions, please don't hesitate to contact our loyalty team. Thank you for choosing Leaders.